Media
I love talking about travel and I'm not shy!
I've spoken at writers' conferences, travel shows, and travel industry gatherings. I've also conducted workshops for travelers, and for ten years I taught travel writing at the University of California San Diego. I'm very comfortable being interviewed on a wide variety of travel topics, and I really enjoy interacting with fellow travelers and travel industry colleagues.
Radio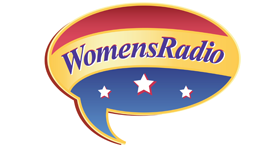 The Gathering Road on the Women's Radio Network: I've done lots of radio interviews. They've all been fun, but I especially enjoyed this one about authentic luxury travel.  Host Elaine Masters asked all the right questions and skillfully guided the conversation.
The Travel Planners Show on the Global American Network: On these MP3s you'll hear me talking with Kevin McCarthy about Authentic Luxury Travel
Interviews
Travel Planners Radio Show interview with Elizabeth Hansen
`
Consumer Travel Shows and Industry Events
PATA, San Diego chapter:  I was happy to suggest a speaker for a recent SAN PATA meeting. Over the years, I've made many valuable travel connections online. Of these, Van Nguyen is one of the most significant.  Our friendship grew out of a discussion about luxury travel in a LinkedIn group. We recently met face-to-face for the first time when he visited the U.S. to promote his business Vietnam Alive. It was my great pleasure to introduce him at the meeting.
What others are saying:
AFAR Magazine, Featured Traveler profile by Kim Fortson: "Elizabeth Hansen shares a trait most travelers recognize: the inability to sit still. No matter how much she enjoys exploring exotic destinations, though, she still embraces the beauty of her home.  And that is something all travelers come to know."
Ranch & Coast, Mia S. Park, Executive Editor/Associate Publisher: "I truly enjoy working with Elizabeth. She is professional, pleasant, thorough, and very passionate about what she does — all of which shines through in her work. We feel very fortunate to have her on our team."
Marlane Agriesti Mirello, owner of Il Campo Cucina cooking school in Tuscany: "Authentic Luxury Travel is the most reliable travel website on the Internet."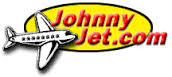 Maria Desiderata Montana, author of SAN DIEGO CHEF'S TABLE and FOOD LOVERS' GUIDE TO SAN DIEGO, 

Owner/Publisher of San Diego Food Finds. "Elizabeth is the Master when it comes to travel in San Diego and anywhere around the world for that matter. No one does it better! I highly recommend her informative and beautiful websites to anyone interested in travel information of any kind. I always turn to Elizabeth for my travel plans and feel secure that she will steer me in the right direction. Elizabeth is not only courteous and professional, she is fun to work with and is always willing to help no matter what!"