La Jolla Travel Information
It's no wonder that La Jolla is San Diego's favorite coastal community.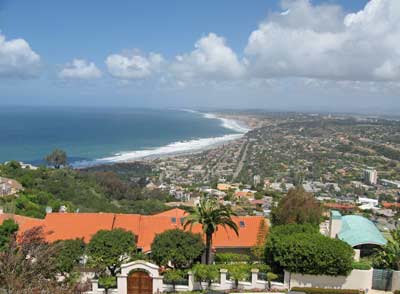 I've lived here for most of my life, and yet the sweeping view of the vast blue ocean from the top of Mt. Soledad still takes my breath away. And on La Jolla Shores Beach, where I walk several times a week, there's always something happening – surfers riding majestic waves, kids building castles, flocks of shore birds moving in unison on the sand. I see it all the time, but I still think it's awesome – in the true sense of the word.
According to Coastal Living Magazine, La Jolla is "One of America's Happiest Seaside Towns." I'm not sure what their criteria is, but I certainly can't disagree with them.
When I created the site La Jolla Travel Information, I said "I write this blog because it drives me nutty to see visitors walking up and down Prospect Street looking in shop windows thinking this is all La Jolla has to offer."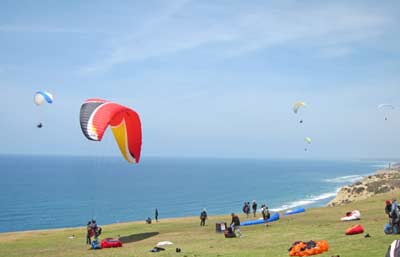 I might express that a bit differently today, but it's still true. I absolutely want travelers to experience La Jolla in an authentic way. That might mean water sports to some, La Jolla Playhouse and La Jolla Music Society to others – and great food, wine, and craft beer to almost everyone.
There's more to La Jolla than meets the eye and the purpose of the La Jolla Travel Information site is to help travelers discover all that our community offers.
You may just want to visit for a short time, check out the seal colony at the Children's Pool and the sea lions at the La Jolla Cove and move on. However, I hope you'll stay for a week or more and enjoy a variety of water sports, tap into our cultural offerings, and try some great restaurants.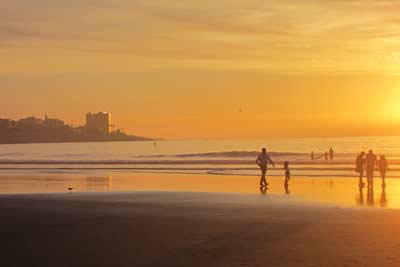 Like many of you, I've traveled all over the world and have yet to find another place as beautiful – where you can take a surf lesson in the morning, watch hang gliders soar over sandstone cliffs during lunch, and attend a play at a Tony Award-winning theatre at night.
La Jollans are affluent, well educated, and family-oriented. We honor our history, care deeply about the environment, and really know how to have a good time.
I hope you'll find La Jolla Travel Information helpful. In addition, I also offer customized La Jolla trip planning.
Soon you'll see why Coastal Living said "Whoever planned heaven may have tried it out first in La Jolla."
Interested in advertising on La Jolla Travel Information? Click here.